SME Finance Advisor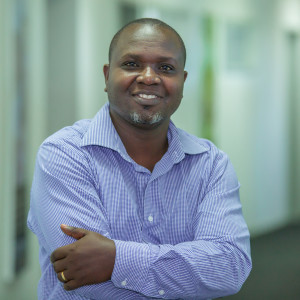 Christian Mpalanzi is the SME Finance Advisor responsible for providing advisory services to the banks and other financial institutions design inclusive financial solutions to the MSME market in Tanzania. To achieve that, he undertakes market analysis, strategy and business planning, identifying gaps in institutional knowledge, product development and processes in banks and other financial institutions. He organises and manages technical assistance to banks and other financial institutions. He develops proposals for funding, identifies, selects and contracts consultants to provide TA (Investment Cycle Management). He plays a liaison role with international financial institutions and other agencies and/or programmes to promote new approaches in SME finance in Tanzania.
Prior to joining FSDT, Christian spent five years in the Internet Service Provision industry and later seven years in the banking sector. He first joined NBC Ltd in 2005 as a collection officer in the Credit Department responsible for management of medium and large corporate clients with delinquent loans. In 2006 he joined Commercial Bank of Africa to manage the Special Assets Management Unit. Later he was promoted to Corporate Relationship Manager responsible for SMEs and Corporate Clients.
His areas of expertise includes: SME Finance Development and Advisory, Development of SME Policy, Developing Capital Markets for Medium-sized companies, SMEs & Corporate Banking, Real Estates Financing, Investments, Debtors Management & Recoveries, Business Advisory & Restructuring, Finance and Accounting and Consultancy.
He holds a Bachelor of Commerce and Management with a Major in Finance from the University of Dar es Salaam. He is also a Certified Public Accountant (CPA-T).
Christian has been widely exposed both locally and internationally in the areas of SME Finance/Banking, Making Markets Work, SME Management & Development, Capital Markets Development and SME Policy Development.